Yoga has been defined in several ways. Yoga includes adaption of specific bodily postures, breath control and meditation. Yoga is widely practiced for health and relaxation. Spiritual aspects are included.
Yoga is for everyone. Young and old, fit or less fit. Yoga has the same beneficial effect for everyone. Many of us come to yoga to experience and connect to yourself, physically, mentally or emotionally. Yoga combines two ingredients that western society lacks of today - movements and recovering. Yoga works, as it includes both aspects!
Yoga increases awareness, into a better self image,  more concentration, lowers blood pressure, decreases pain and helps positives feelings to grow. Most common benefits of todays society, is coping with stress and to change approaches to improve lifestyles. Through Yoga we also learn to consider our feelings and thoughts that influences our well-being and health. Yoga is a safe practice to reach well being !
Dress in comfortable, breathable clothes. Generally, any kind of exercise clothing works well for a yoga class.
Try to eat two hours before class. If you eat within two hours, make it a light snack.
Stay hydrated. Drink plenty of water up to 45 minutes before the class. Water does the body good. This way you might not have to drink during the class.
Come 25 minutes before your first class. So we can guide you around and you can settle into the space before the practice begins.
Turn off your mobile phone. This is your time, make it a habit to turn your phone off when you come to the studio.
Bring your own yoga mat. If you don't have one we do have a few you can borrow, but its always nice to have your own yoga mat to practice on. We also sell yoga mats if you are looking to purchase a quality yoga mat. 
Tell us your name. We want to get to know you and also need to check you in.
Feel free to share your experiences with yoga to the yoga instructor. Your teacher has knowledge and interest in guiding you into a good and safe practice.
This is a yoga practice. We like to emphasize that it is a practice and not a performance. Modify if needed and what you can't do yet, don't worry.
Breathe. Don't worry, we will remind you.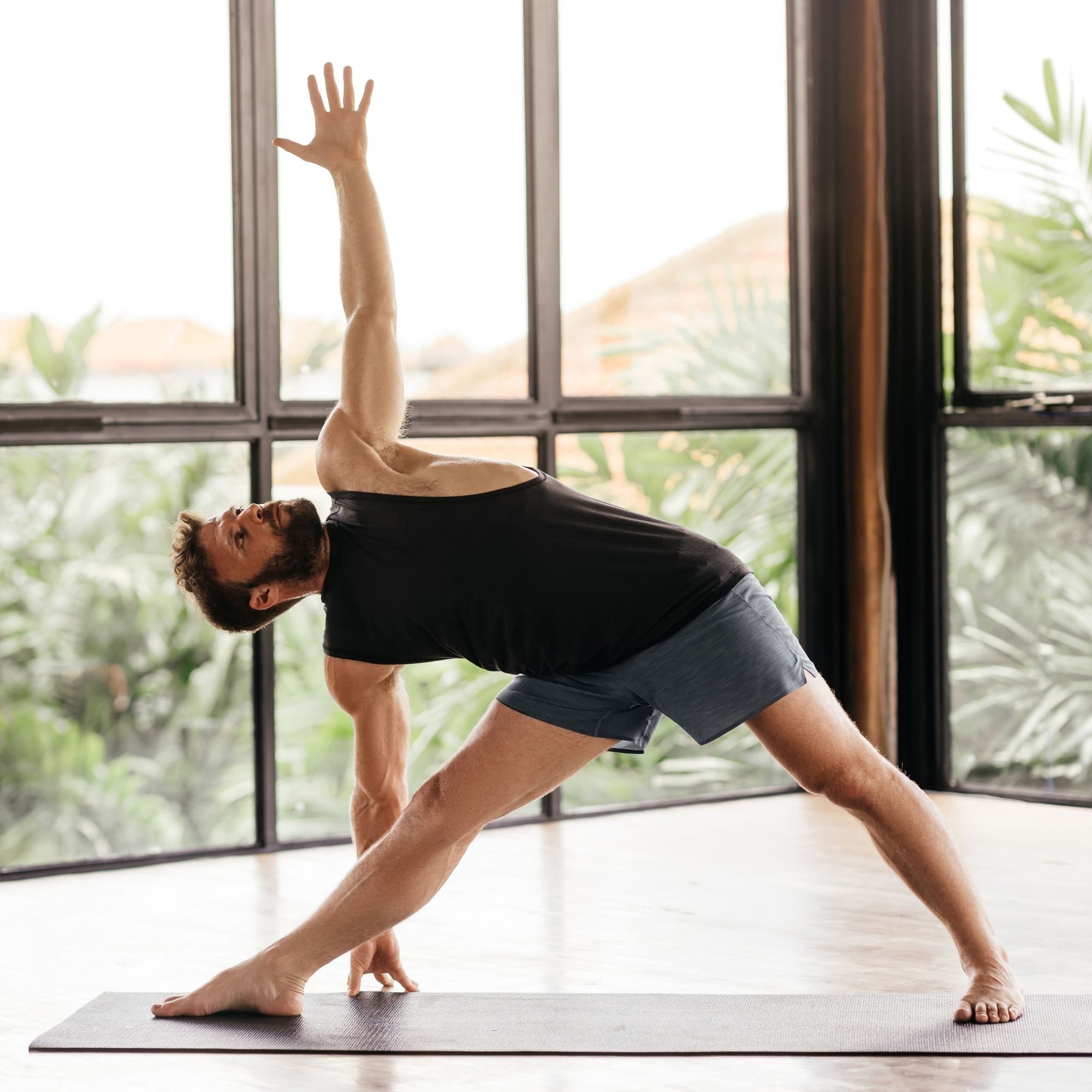 Involves moving between different poses and constitutes a good workout. (60 min)

Slow paced flow through different poses with guidance on how to perform each pose correctly. (60 min)
No shoes. Kindly leave your shoes in the entrance.
---
Be on time. For your own sake and others, please come to class with enough time to settle in 15-20 min.
---
Sign-in. Make sure to do it before entering a class.
---
No Personal Belongings. Store all coats, clothes and personal belongings in the changing rooms .
---
No Cellphones. Turn off and Leave your mobile phone in the changing rooms. Front doors will be locked as the class begins.
---
Have your own equipment. Bring water a towel if needed and, if possible, your own mat.
---
Appropriate clothing. Wear clothing appropriate for the class.
---
Take it easy. Settle down quietly, relax and make yourself comfortable on your mat.
---
Use small words. Speak softly and quietly in the studio. Small talks, to greet and connect to each other are fine.
---
Mind others. Respect everyone's space. If anyone wants to meditate before class, please be aware.
---
Avoid strong smells. For example, perfume or scented lotion.
---
Clean up after yourself. Wipe down any borrowed mats after practice and put props away where they belong
---
Be present and enjoy your class! Practicing yoga a few times weekly is recommended for continuity and growth.
With regular practice, you will notice your body getting stronger and more flexible; you will feel more grounded and have better posture. On a mental level you will notice improved focus, the ability to stay calm and maintain relaxed breathing.